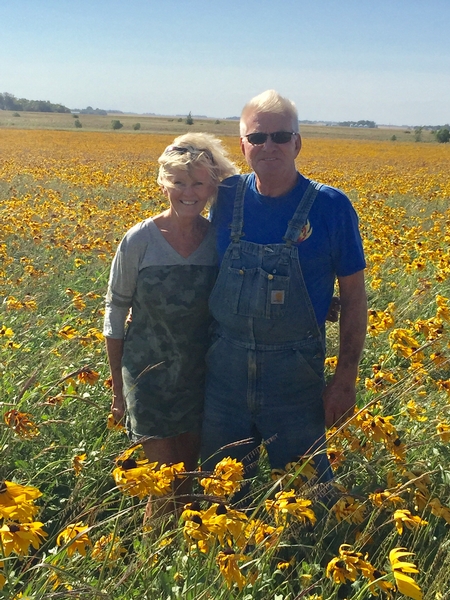 Each year, the West Otter Tail Soil and Water Conservation District (SWCD) recognizes individuals or organizations for outstanding accomplishments in implementing conservation practices that improve and protect Otter Tail County's natural resources.
The 2021 outstanding conservationist is Craig and Sharon Vaughn and Family of Fergus Falls. Craig Vaughn is a believer in wildlife habitat conservation and over the last decade has enrolled over 290 acres into the Conservation Reserve Program (CRP). The Vaughn's have also enrolled nearly 360 acres into US Fish & Wildlife Service wetland easements, which restores and protects wetlands and provide even more quality wildlife habitat.
Congratulations to Craig and Sharon Vaughn for your outstanding Conservation efforts.
Posted in: News